Belk Chapel
Host to thousands of weddings since its opening in 1950, Belk Chapel is a classically Southern space with beautiful natural light. Renovations in 2017 include an airy rotunda to greet your guests and pre-ceremony space for both the bride and groomÕs parties. Seats 500. McInnes Rotunda can be used for celebrations or small meetings.
1840 Selwyn Avenue, Charlotte, NC 28274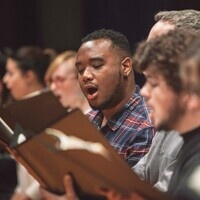 The Chamber Singers and Chorale, two student ensembles, perform works by major composers from the Renaissance through the Contemporary periods of choral...
Recent Events