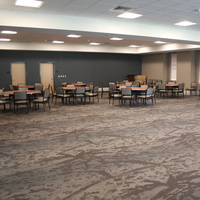 Crown Room
This room at the front of the Levine Center for Health and Wellness hosts events such as luncheons, development days and banquets.
2201 Wellesley Avenue, Charlotte, NC 28274
Dr. Theresa Brown is an author, frequent contributor to the New York Times and a registered nurse. Join us as we celebrate the 10th cohort of Queens'...