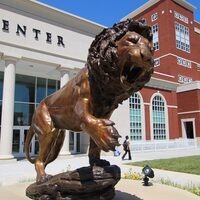 Duke Energy Auditorium
Located in Rogers Hall, Duke Energy Auditorium seats 96 and is ideal for small film screenings or guest lectures. The room is equipped with built-in audio/visual equipment and lecture hall acoustics.
1900 Selwyn Avenue, Charlotte, NC 28274
Join our students for informal readings from Signet, Queens' undergraduate literary magazine, and receive a free copy of the latest issue. Signet publishes...
Recent Events